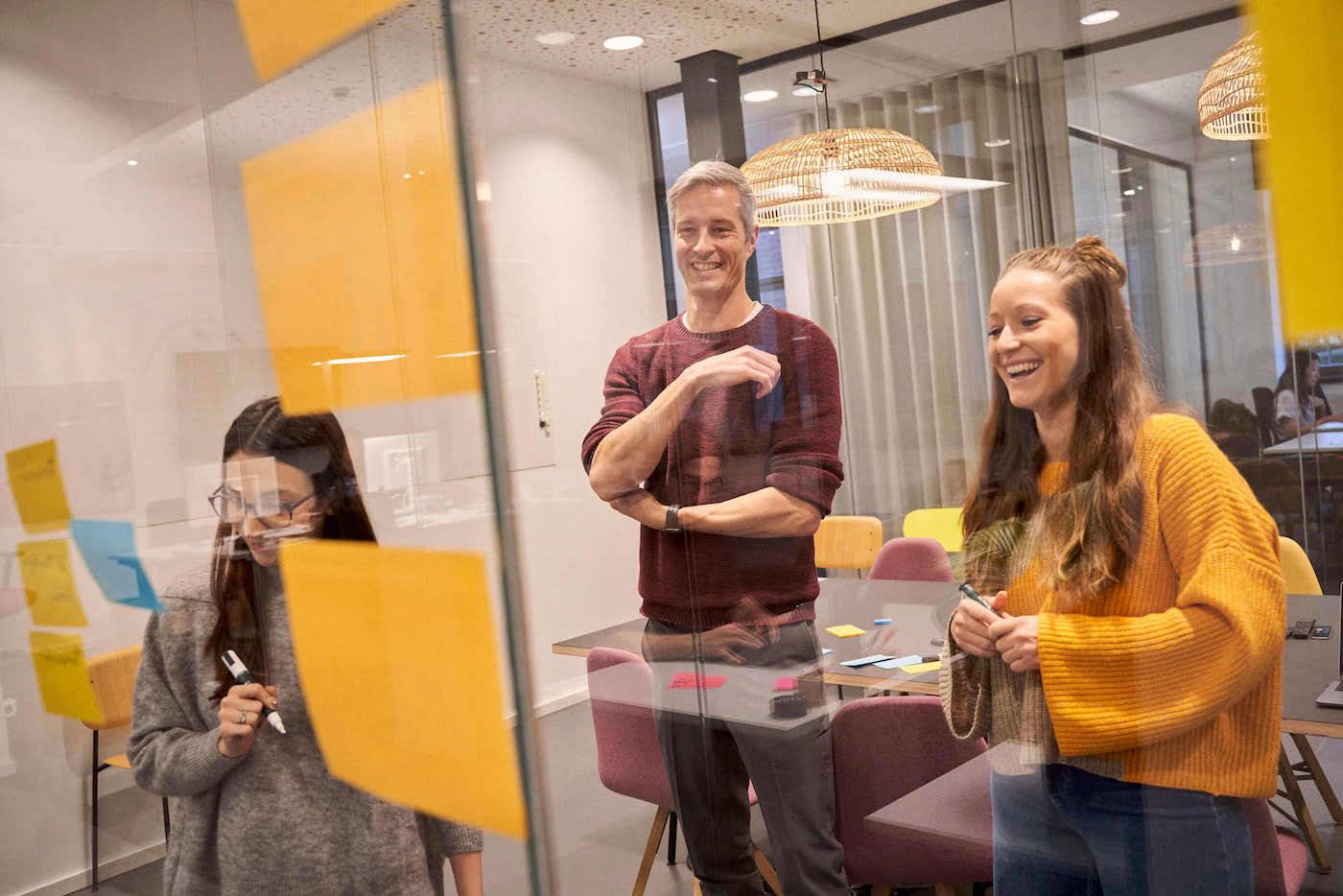 Join us as a Product Owner (m/f/d) in our
Customer Growth

Team on a shared journey that matters!

The Customer Growth team sits at a very central touchpoint with our customers. It is responsible to bring new customers to our app, thus to our mobility product. Additionally, your team increases our customers' retention by adding constant value based on their mobility needs. You will become one of the key people who will drive our sales business in order to make our customers happy and loyal while having a direct impact on business earnings.

With high ambitions do come great challenges – uplifting MOIA's growth while improving on our customer's happiness is the purpose of your role. We benchmark ourselves continuously against crucial sales KPIs. To fully support that scheme, we are strong believers of stream-aligned teams and purpose-driven development. Hence all the core disciplines to write a successful sales story are incorporated in one cross-functional team!

We live by the saying: "you build it, you run it". We strive for calm nights and weekends without incidents by delivering solid and high-quality products. We value open communication, constructive discussions and prioritize collaboration and knowledge exchange within the team and across teams.
What you will do
Develop sustainable growth hacking strategies to increase MOIA's customer base as well as customer retention

Optimizing our customer acquisition, activation, retention and revenue is your daily driver

Implement smart automation and algorithms to further deliver value to our customers and adhere to their mobility needs

Set an industry benchmark for an intuitive, fun-to-use and state of the art mobility service our customers love to use everyday

Customer centricity will help you understand our customers perceived love and hate moments of MOIAs service – backed up by data

Focus on the growth funnel and optimize each step to further improve our product

Strongly collaborate with your design, marketing and tech colleagues to create a holistic and coordinated plan, execution and validation of growth generation and/or increased customer retention

Enable and inspire the team to create innovative solutions

Spread a mindset and facilitate lean, iterative and waste-reducing product development methodologies
What will help you to fulfill your role
You are comfortable in an "all hands on deck" environment, love solving complex problems, are keen on managing multiple stakeholders with different backgrounds, are excited to work in high-performance teams and can thrive in a startup culture.
Excellence:

You are highly passionate and empathic regarding the diverse needs of our customers with the ability to translate those into solutions that are contributing to our business goals. Former experience in the areas of growth hacking, sales and marketing, especially in the field of eCommerce and/or mobility is a big plus

Visionary:

You think big, craft compelling visions for your ideas and understand what makes your products commercially viable (or not)

Pragmatist:

You get things done, make sound decisions, resolve issues effectively and test your hypothesis in a quick, iterative fashion.

Strong communication skills

: People enjoy working with you because you communicate well and evoke optimism, even when you're communicating complex information. You inspire people by translating your in-depth domain expertise into clear and straightforward language. In addition, you are not afraid of asking a lot of (critical) questions to refine your understanding and sharpen the focus.

Effective in managing and prioritizing various stakeholders' interests and needs with an agile mindset

Comfortable working in an environment that is constantly adapting to customer needs

Fluent communication in German and English - both are required
We encourage you to apply even if your profile does not meet all the requirements for the role. We embrace individual growth at MOIA.
In case you have questions regarding your application, you can approach the recruiter Ben directly.
Our benefits in a nutshell
Competitive salary (including bonus)

Hybrid work setup, flexible working hours, and possibility of flexible work arrangements depending on your needs (parenting, care work, volunteering, etc.)
Budget and monthly expense allowance for home office setup
Possibility of remote work from outside of Germany for a few weeks per year (currently, EU citizens can work from other EU countries while other cases are checked individually). Connect work & travel!
Public transport ticket (fully covered) and discount on MOIA rides
Subsidized fitness club membership or bike leasing
Learning environment with continuous learning days, job rotation, trainings and workshops, coaching, conferences, books, and language classes
Mental health support, 1:1 sessions with external professionals and mental unload workshops
30 vacation days, sabbatical and unpaid leave option
Relocation support with service provider (visa, administration, etc.)
Dog-friendly offices (at our Hamburg location)
For student & internship positions, we have an adjusted set of benefits. We can share them with you during the hiring process.
Be who you are!
We are a member of Charta der Vielfalt and are actively working on creating a workplace that promotes and values diversity in age, gender identity, race, sexual orientation, physical or cognitive ability, and ethnicity. At MOIA we embrace a culture, where people feel accepted, respected, valued, appreciated, and included.
We offer unconscious bias training regularly for all our employees. Also, we are working on making our hiring process as inclusive as possible, such as ensuring a diverse hiring panel. To reinforce an unbiased screening process, we kindly ask you not to include any photograph in your application.
Our Future Work model
Since we love to collaborate, it is clear to us that we don't want to become a fully remote company, but we also don't need to spend every day of the week in the office to do a great job.
Our current hybrid work approach focuses on adapting to different needs, including increased flexibility that works best for the teams and the individuals with as much self-determination as possible.
Get more insights on how we work on our blog or follow us on Twitter to find out more about our hiring process.
Who we are
At MOIA GmbH, our team of more than 250 employees develops the technical products for our on-demand ridepooling service in the form of an end-to-end integrated product, from hub, fleet, and driver management to passenger and B2B solutions. At the same time, we want to make the vision of an autonomously driving mobility service a reality and plan to bring the first autonomous MOIA vehicle to the streets by 2025.
At our offices in Berlin and Hamburg, international teams of developers, engineers, designers, and strategists work on a shared mission. As a tech company, more than half of our employees are developers. We pursue value-driven development based on our product values of comfort, reliability, safety, and privacy.
We aspire to be a leading company in the fields of rethinking mobility and improving urban transportation by making it more relaxed, more affordable and an entirely positive experience for everyone.
MOIA gets things moving. On a shared journey – towards an easier, smarter, and more meaningful future.