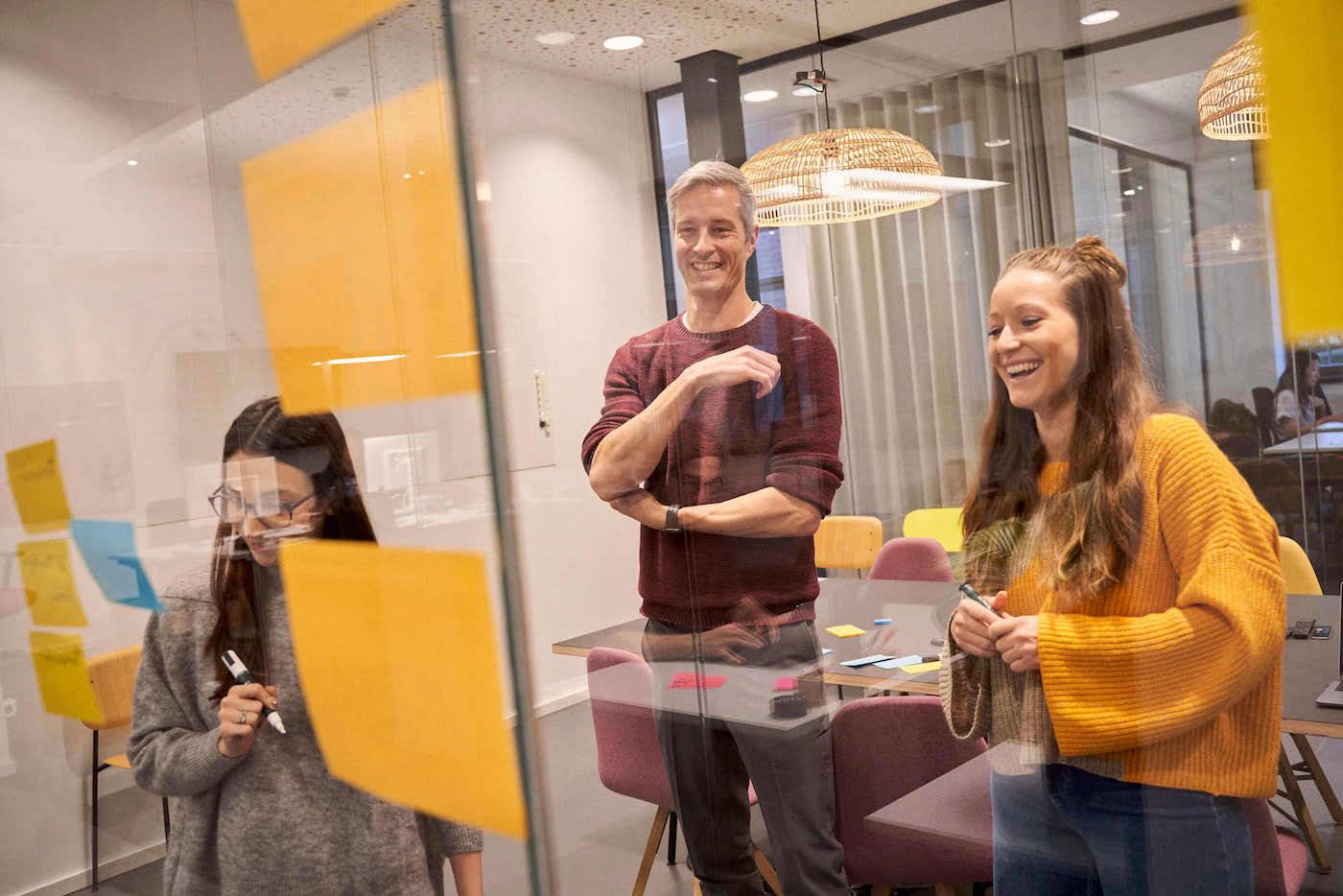 Join us as a Quality Specialist (m/f/d)

in our Vehicle Guidance Team

at MOIA on a shared journey that matters!
About the Team:
In MOIA's Vehicle Guidance Team we focus on building an application that assists drivers while they pick up and drop off customers between stops. Our mission is to increase the navigation guidance and customer rendezvous quality as also leverage direct input from drivers to enrich the data and thus improving the systems in general.
We are a cross-functional team consisting of Product Owner, UX Designer, Android, and Backend Engineers. You and your team will work like a start-up and take ownership of the whole development cycle - from ideation over design to implementation, quality assurance and maintenance.
What you will do
Promote a culture of quality in the team, and make the team feel confident about releases.

Evaluate testing tools and frameworks.

Streamline software tests and delivery processes.

Asking the "right" questions - in analysis of scope, planning sessions, development, and testing.

Keeping the user story quality high - by defining and understanding the product requirements alongside the Product Owner and other team members.

Develop test strategies, test plans and test cases based on business requirements.

Help the team design and execute automated and manual tests.

Consult teams on how to improve quality and on testing best practices

Take part in the investigation of issues reported by stakeholders. Proactively track bugs to a successful resolution, while keeping stakeholders informed.

Through your day-to-day work identify useful debugging tools and features that would make your own work easier. Build them together with the team.
Ultimately, we are driving quality through the entire software delivery lifecycle.
What will help you to fulfil your role
You love helping team members to improve and expand their testing skills.

You are experienced in designing and building automated mobile tests for great reliability and easier maintenance.

You are enthusiastic about working with mobile apps

You are interested to deep dive into the Android ecosystem.

You are curious about how things work and eager to learn what it takes to get the job done.

You have excellent communication skills and are comfortable liaising not only within the team but also with our stakeholders coming from a non-technical background.

Quality assurance and new testing techniques and technologies make your heartbeat faster.

Working experience with Agile methodologies (Scrum or Kanban) with an eye for detail.

You enable the team to build a high-quality product.

Team spirit, a strong ability to think analytically, a structured way of working, and coordination skills complete your profile.

German is a plus, but not necessary!
We encourage you to apply even if your profile does not meet all the requirements for the role. We embrace individual growth at MOIA.
Our benefits in a nutshell
Competitive salary (including bonus)

Hybrid work setup, flexible working hours, and possibility of flexible work arrangements depending on your needs (parenting, care work, volunteering, etc.)
Budget and monthly expense allowance for home office setup
Possibility of remote work from outside of Germany for up to 4 weeks per year from over 40 different countries - Connect work & travel!
Public transport ticket (fully covered) and discount on MOIA rides
Subsidized fitness club membership or bike leasing
Learning environment with continuous learning days, job rotation, trainings and workshops, coaching, conferences, books, and language classes
Mental health support, 1:1 sessions with external professionals and mental unload workshops
30 vacation days, sabbatical and unpaid leave option
Relocation support with service provider (visa, administration, etc.)
Dog-friendly offices (at our Hamburg location)
For student & internship positions, we have an adjusted set of benefits. You can find them here.
Be who you are!
We are a member of Charta der Vielfalt and are actively working on creating a workplace that promotes and values diversity in age, gender identity, race, sexual orientation, physical or cognitive ability, and ethnicity. At MOIA we embrace a culture, where people feel accepted, respected, valued, appreciated, and included.
We offer unconscious bias training regularly for all our employees. Also, we are working on making our hiring process as inclusive as possible, such as ensuring a diverse hiring panel. To reinforce an unbiased screening process, we kindly ask you not to include any photograph in your application.
Our Future Work model
Since we love to collaborate, it is clear to us that we don't want to become a fully remote company, but we also don't need to spend every day of the week in the office to do a great job.
Our current hybrid work approach focuses on adapting to different needs, including increased flexibility that works best for the teams and the individuals with as much self-determination as possible.
Get more insights on how we work on our blog or follow us on Twitter to find out more about our hiring process.
Who we are
At MOIA GmbH, our team of more than 300 employees develops the technical products for our on-demand ridepooling service in the form of an end-to-end integrated product, from hub, fleet, and driver management to passenger and B2B solutions. At the same time, we want to make the vision of an autonomously driving mobility service a reality and plan to bring the first autonomous MOIA vehicle to the streets by 2025.
At our offices in Berlin and Hamburg, international teams of developers, engineers, designers, and strategists work on a shared mission. As a tech company, more than half of our employees are developers. We pursue value-driven development based on our product values of comfort, reliability, safety, and privacy.
We aspire to be a leading company in the fields of rethinking mobility and improving urban transportation by making it more relaxed, more affordable and an entirely positive experience for everyone.
MOIA gets things moving. On a shared journey – towards an easier, smarter, and more meaningful future.