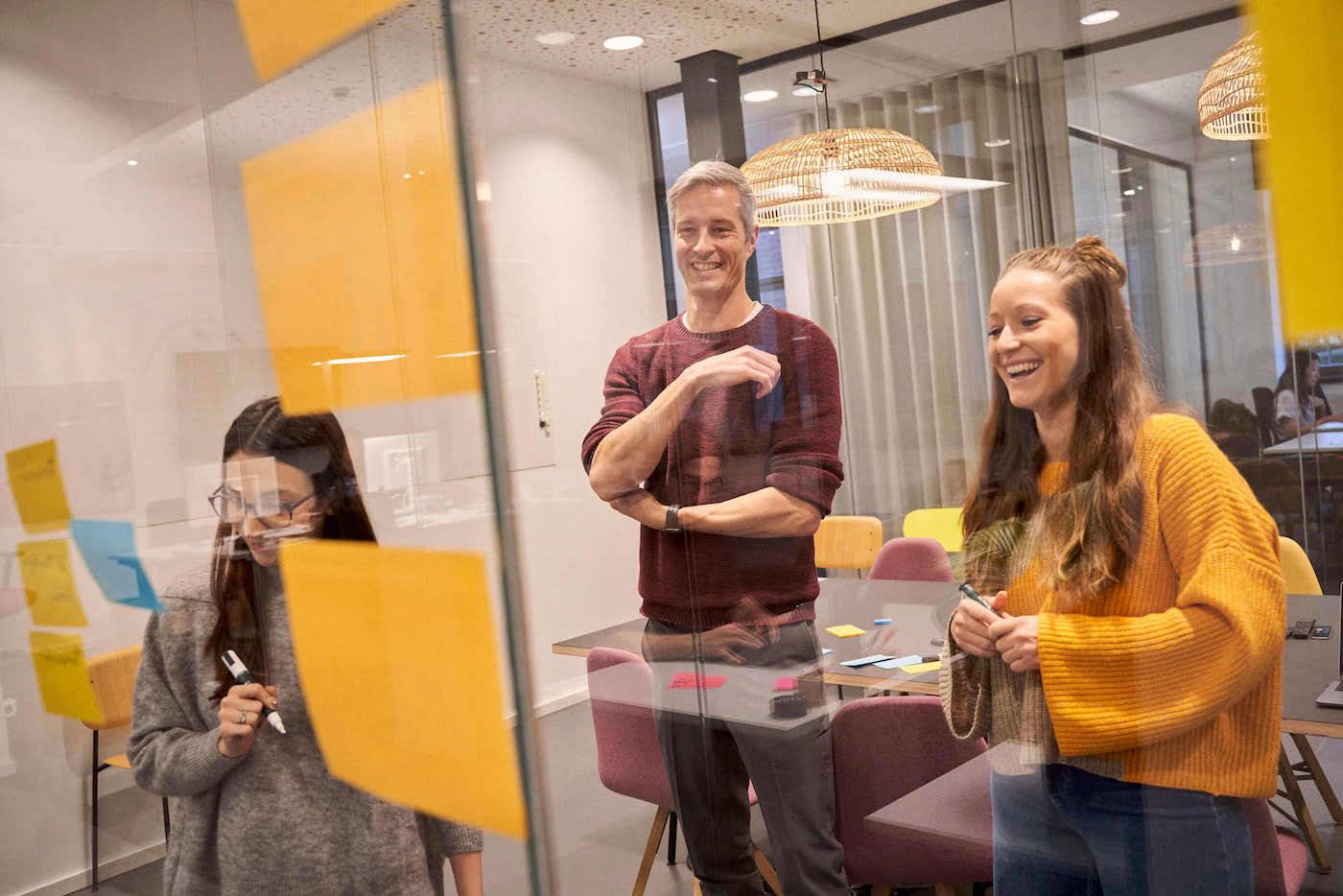 Wir suchen dich ab März 2023 als Werkstudent (m/w/d) im Bereich Digital Communications um gemeinsam unterwegs zu sein, für das was zählt.
Als innovatives, wachsendes Unternehmen steht MOIA für Mobilität, Gemeinschaft und das große Ziel, unsere Städte noch lebenswerter zu machen. In Hamburg und Hannover sind wir als vollelektrischer Ridesharing-Service schon für über zwei Millionen Menschen unterwegs. Zusammen mit Stadtplaner*innen und Stadtentwickler*innen erforschen wir Bedürfnisse, suchen den Dialog und gestalten neue intelligente Wege, um Stress, Lärm und Emissionen im Stadtverkehr zu reduzieren.
Dass wir das mit Begeisterung tun, ist klar: Wir lieben unsere Stadt, darin zu leben und mit ihr in Bewegung zu bleiben. Gleichzeitig wollen wir ganz vorn dabei sein, wenn es darum geht, Mobilität neu zu erfinden und sie für alle entspannter, günstiger und zu einem rundum positiven Erlebnis zu machen. Wenn du auch so denkst: Dann bist du bei uns genau richtig.
Über das Team
Wir sind ein vielseitiges Team aus Marketing Professionals aus den Fachbereichen CRM, Performance Marketing sowie Social Media Management. Bei der Umsetzung von kommunikativen Maßnahmen bringt häufig jedes Teammitglied seine individuellen Stärken mit ein, damit eine optimale Kundenkommunikation gelingt. Wir arbeiten in flachen Hierarchien, gehen fair miteinander um und unterstützen uns gegenseitig.
Wobei du uns unterstützen kannst
Du unterstützt das Digital Communications Team bei der Planung und Durchführung von Social Media Marketing Aktivitäten, im Community Management und bei Online Kooperationen

Du erstellst kreativen Content für unsere Social Media Kanäle auf Instagram, Facebook und TikTok

Du recherchierst zu aktuellen Trends, Best Practices und zur allgemeinen Entwicklung im Bereich Social Media und Marketing und erstellst Konkurrenzanalysen

Zudem gehört das Reporting der Aktivitäten und Kampagnen zu deinem Aufgabenbereich
Was dir helfen wird, deine Rolle einzunehmen
Du bist eingeschriebener Student in einem Studiengang mit Schwerpunkt (Online-) Marketing, E-Commerce oder einer vergleichbaren Fachrichtung (ab dem 4. Semester)

Du hast Spaß an Content Creation, bist auf Instagram und TikTok zuhause und kennst die neuesten Social Media Trends

Du hast ein kreatives Gespür für gute Texte, ansprechende Layouts und denkst auch mal um die Ecke

Gute kreativ-konzeptionelle und analytische Fähigkeiten, Zahlenverständnis und Kommunikationsstärke zählen zu deinen Stärken

Erste Erfahrungen im Social Media und Digital Marketing im Startup-Umfeld sind von Vorteil
Wissen aus dem Bereich der Mobility Branche ist wünschenswert
Du kannst sicher auf Deutsch und Englisch kommunizieren
Um dir die Möglichkeit zu geben, dich zu entwickeln sowie Verantwortung für Projekte und Prozesse zu übernehmen, bist du idealerweise für mindestens 1 Jahr verfügbar
Wir möchten dich ermutigen, dich zu bewerben, auch wenn dein Profil noch nicht alle Anforderungen für die Stelle erfüllt. Wir unterstützen die individuelle Entwicklung bei MOIA.
Unsere Benefits auf einem Blick
Flexible Einteilung der Arbeitszeiten von 20h/Woche

Spannende Einblicke in ein dynamisches und schnell wachsendes Unternehmen

Wachstums- & Lernmöglichkeiten in einem vielseitigen Team
Verantwortung übernehmen und schnell lernen
Macbook & iPhone
Bring gerne deinen Bürohund mit
Student Community
We are a diverse group of mostly students, who are curious, motivated and always eager to learn new things. We are a community of approx. 20 people, living in Hamburg and Berlin. We get together once per quarter to discuss different topics like sharing projects from our daily work or just for a coffee chat.
As a Working Student, you will be working on challenging projects with high impact. You work together with your team, who will help you to identify project goals, while also inspiring you, mentoring you and supporting your professional development.
We look forward to welcoming you to our community.
In case you have questions regarding your application, you can approach the recruiter Daniel or the hiring manager Melina directly.
Our benefits in a nutshell
Competitive salary (including bonus)

Hybrid work setup, flexible working hours, and possibility of flexible work arrangements depending on your needs (parenting, care work, volunteering, etc.)
Budget and monthly expense allowance for home office setup
Possibility of remote work from outside of Germany for up to 4 weeks per year from over 40 different countries - Connect work & travel!
Public transport ticket (fully covered) and discount on MOIA rides
Subsidized fitness club membership or bike leasing
Learning environment with continuous learning days, job rotation, trainings and workshops, coaching, conferences, books, and language classes
Mental health support, 1:1 sessions with external professionals and mental unload workshops
30 vacation days, sabbatical and unpaid leave option
Relocation support with service provider (visa, administration, etc.)
Dog-friendly offices (at our Hamburg location)
For student & internship positions, we have an adjusted set of benefits. You can find them here.
Be who you are!
We are a member of Charta der Vielfalt and are actively working on creating a workplace that promotes and values diversity in age, gender identity, race, sexual orientation, physical or cognitive ability, and ethnicity. At MOIA we embrace a culture, where people feel accepted, respected, valued, appreciated, and included.
We offer unconscious bias training regularly for all our employees. Also, we are working on making our hiring process as inclusive as possible, such as ensuring a diverse hiring panel. To reinforce an unbiased screening process, we kindly ask you not to include any photograph in your application.
Our Future Work model
Since we love to collaborate, it is clear to us that we don't want to become a fully remote company, but we also don't need to spend every day of the week in the office to do a great job.
Our current hybrid work approach focuses on adapting to different needs, including increased flexibility that works best for the teams and the individuals with as much self-determination as possible.
Get more insights on how we work on our blog or follow us on Twitter to find out more about our hiring process.
Who we are
At MOIA GmbH, our team of more than 300 employees develops the technical products for our on-demand ridepooling service in the form of an end-to-end integrated product, from hub, fleet, and driver management to passenger and B2B solutions. At the same time, we want to make the vision of an autonomously driving mobility service a reality and plan to bring the first autonomous MOIA vehicle to the streets by 2025.
At our offices in Berlin and Hamburg, international teams of developers, engineers, designers, and strategists work on a shared mission. As a tech company, more than half of our employees are developers. We pursue value-driven development based on our product values of comfort, reliability, safety, and privacy.
We aspire to be a leading company in the fields of rethinking mobility and improving urban transportation by making it more relaxed, more affordable and an entirely positive experience for everyone.
MOIA gets things moving. On a shared journey – towards an easier, smarter, and more meaningful future.