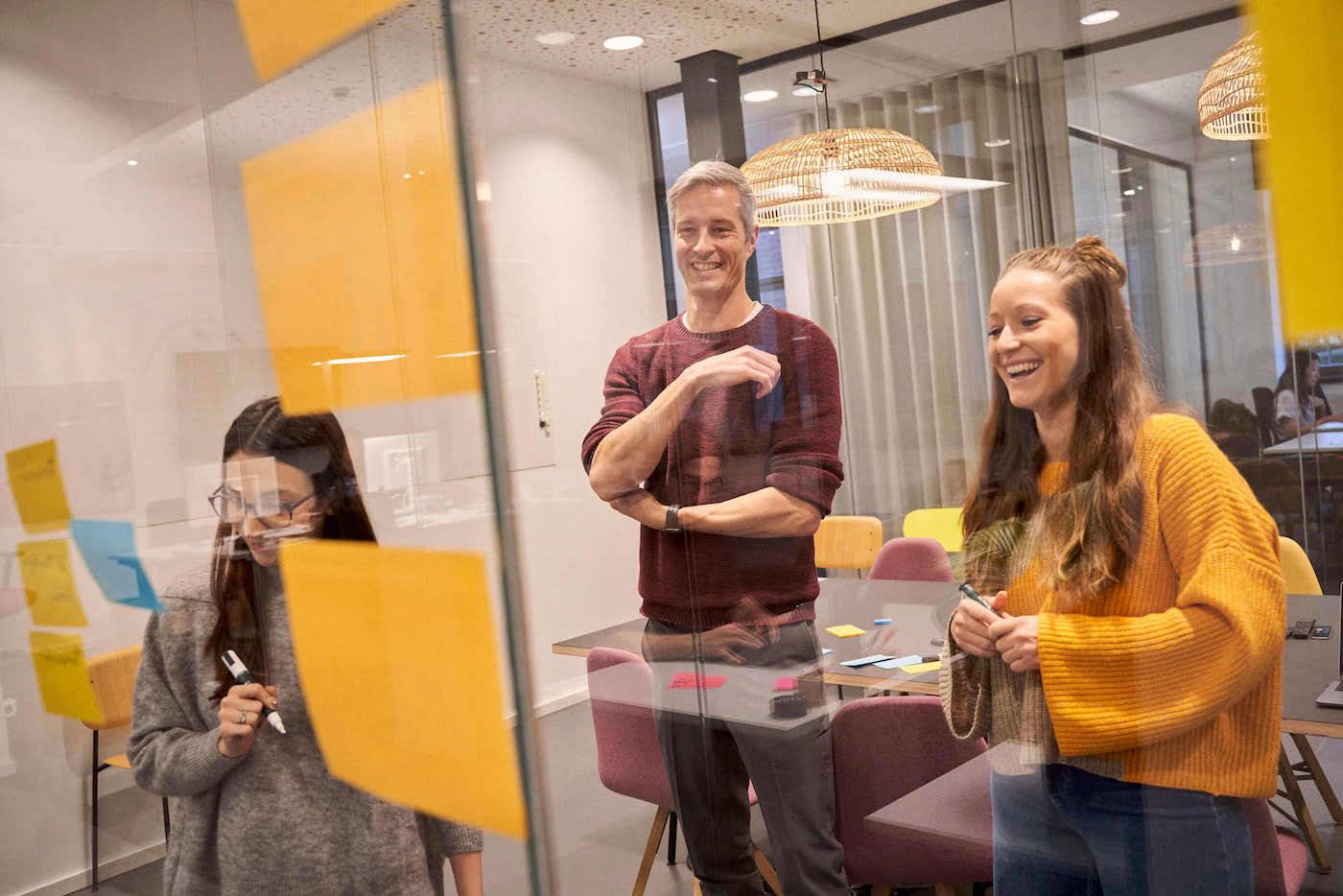 Wir suchen dich als Referendar (m/w/d) im Datenschutz um gemeinsam unterwegs zu sein, für das was zählt.
Für unser Team suchen wir dich, der uns im Bereich Datenschutz unterstützt und aktiv dazu beiträgt, die rechtskonforme Verarbeitung von personenbezogenen Daten in unserem Unternehmen sicherzustellen. Als Teil unseres Teams arbeitest du eng mit unseren Datenschutzbeauftragten, unserer IT-Abteilung und unseren Entwicklern zusammen.
Wobei du uns unterstützen kannst
Unterstützung bei der Erstellung und Aktualisierung von Verarbeitungsverzeichnissen im Hinblick auf neue Technologien und Geschäftsprozesse.
Analyse und Bewertung von Datenschutzrisiken bei der Nutzung von Daten im Rahmen der Entwicklung von Software-Lösungen und anderen Projekten.
Unterstützung bei der Umsetzung von Maßnahmen zum Mitarbeiterdatenschutz sowie Kundendatenschutz, einschließlich Erstellung von Datenschutzkonzepten und Durchführung von Schulungen.
Beratung der Fachabteilungen in allen datenschutzrechtlichen Fragen.
Unterstützung bei der Durchführung von Datenschutzfolgeabschätzungen (DSFA).
Pflege und Verwaltung unserer Dokumentation und Prozesse in unserer DSMS.
Mitwirkung bei der Verbesserung unserer Arbeitsprozesse durch die Nutzung von Tools wie JIRA und Slack.
Was dir helfen wird, deine Rolle einzunehmen
Abgeschlossenes Erstes Juristisches Staatsexamen und Interesse an Datenschutzrecht.
Erste Kenntnisse im Datenschutzrecht.
Erfahrung im Umgang mit Tools wie Confluence, JIRA und Slack ist von Vorteil.
Erfahrung in der Begleitung von Software-Entwicklungsprojekten und ein Verständnis für die besonderen datenschutzrechtlichen Fragestellungen, die sich hieraus ergeben.
Sichere Deutsch- und Englischkenntnisse in Wort und Schrift.
Gute Kenntnisse in MS-Office.
Lösungsorientierung und ein ausgeprägtes Verständnis für komplexe Zusammenhänge.
Strukturierte, eigenverantwortliche und teamorientierte Arbeitsweise.
Wir bieten dir die Möglichkeit, in einem dynamischen Umfeld mitzugestalten und dich aktiv an der Entwicklung unseres Datenschutzkonzepts zu beteiligen. Durch unsere beiden Gesellschaften – die Software-Entwicklungs-Gesellschaft und die Betriebs-Gesellschaft – ergeben sich zahlreiche spannende datenschutzrechtliche Herausforderungen. Wenn du dich angesprochen fühlst und Teil unseres Teams werden möchtest, freuen wir uns auf deine Bewerbung!
Bei Fragen meldet euch gerne bei dem zuständigen Recruiter Dennis direkt.
Our benefits in a nutshell
Competitive salary (including bonus)

Hybrid work setup, flexible working hours, and possibility of flexible work arrangements depending on your needs (parenting, care work, volunteering, etc.)
Budget and monthly expense allowance for home office setup
Possibility of remote work from outside of Germany for up to 4 weeks per year from over 40 different countries - Connect work & travel!
Public transport ticket (fully subsidized) for commuting and traveling throughout Germany and discount on MOIA rides
Subsidized fitness club membership or bike leasing
Learning environment with continuous learning days, job rotation, trainings and workshops, coaching, conferences, books, and language classes
Mental health support, 1:1 sessions with external professionals and mental unload workshops
30 vacation days, sabbatical and unpaid leave option
Relocation support with service provider (visa, administration, etc.)
Dog-friendly offices (at our Hamburg location)
For student & internship positions, we have an adjusted set of benefits. You can find them here.
Be who you are!
We are a member of Charta der Vielfalt and are dedicated to actively fostering a workplace that celebrates and promotes diversity in various aspects such as age, gender identity, race, sexual orientation, physical or cognitive ability, and ethnicity. At MOIA, we embrace a culture where people are accepted, respected, valued, appreciated, and included.
In our commitment to promoting diversity and inclusivity, we regularly provide unconscious bias training to all our employees. Furthermore, we continuously strive to enhance our hiring process by ensuring a diverse hiring panel.
To reinforce an unbiased screening process, we kindly ask you not to include your picture, age, address, or any other details that are unrelated to your qualifications and suitability for the role.
Our Future Work model
Since we love to collaborate, it is clear to us that we don't want to become a fully remote company, but we also don't need to spend every day of the week in the office to do a great job.
Our current hybrid work approach focuses on adapting to different needs, including increased flexibility that works best for the teams and the individuals with as much self-determination as possible.
Get more insights on how we work on our blog or follow us on Twitter to find out more about our hiring process.
Who we are
At MOIA GmbH, our team of more than 300 employees develops the technical products for our on-demand ridepooling service in the form of an end-to-end integrated product, from hub, fleet, and driver management to passenger and B2B solutions. At the same time, we want to make the vision of an autonomously driving mobility service a reality and plan to bring the first autonomous MOIA ridepooling vehicle to the streets by 2025.
At our offices in Berlin and Hamburg, international teams of developers, engineers, designers, and strategists work on a shared mission. As a tech company, more than half of our employees are developers. We pursue value-driven development based on our product values of comfort, reliability, safety, and privacy.
We aspire to be a leading company in the fields of rethinking mobility and improving urban transportation by making it more relaxed, more affordable and an entirely positive experience for everyone.
MOIA gets things moving. On a shared journey – towards an easier, smarter, and more meaningful future.