Here you can find our German speaking jobs.
---
ABOUT US
We at Wunderflats want to enable everyone to live and work from everywhere.
Imagine a world where we all can securely rent a home within a few clicks without having to worry about finding an apartment: Together we want to turn this into reality and shape the future of housing!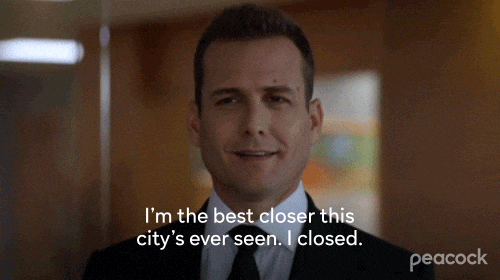 As our Sales Manager (f/m/d) in Berlin or remote you will be part of our 7-person sales team. You are a real professional when it comes to convincing people! With a strong voice and creative approaches, you will reach every landlord, win great new Wunderflats for our portfolio and thus contribute to the expansion of our customer base and the success of Wunderflats. As one of the fastest growing companies in the proptech sector, we are looking for sales people who want to sell a product that delivers real added value to customers. With us, you have enough leads and a lot of untapped potential at your disposal to get started successfully.
YOUR WUNDER MISSION
---
You have the formula for the ultimate phone pitch? AWESOME! Because together with your team you are constantly working on convincing and advising landlords in Germany to list their apartments on our platform. A win-win for both parties! And don't worry, we provide the leads!

With your creative and smart ideas you proactively find new acquisition strategies and improve our sales processes.

From first call to onboarding - you create great customer relationships and an atmosphere that simply satisfies all.

Facts, figures and data don't scare you. On the contrary, you are guided by clear KPIs and use them to make recommendations for action.

You actively continue learning and work on your expert knowledge of the real estate market and its current developments.
YOUR WUNDER PROFILE
---
Sales and business development are not new to you, with at least one year of work experience in one of these or similar positions you feel very comfortable in the sales world and with #coldcalling.
You work, act and live by the motto #teamworkmakesthedreamwork.
Sales goals spur you on and with an eye for sales KPIs, you structure your daily routine to achieve great results.
You see the big picture, proactively identify where processes can be automated and made more efficient, and never lose sight of your customers.
Communicate? You can! And you can do it fluently, with everyone and confidently, in German and English.
OUR WUNDER PITCH
---
#empathyculture: Become part of our international team with a scale-up atmosphere, where you as a person really count and your ideas and work make a real impact.
#worklifeinbalance: Our working hours are flexible and family-friendly. You choose where you prefer to work, whether in the office, from home, or up to 3 months a year from abroad, within Europe (+/- 2 hours CET).
#personaldevelopment: We support you in your personal & professional development, e.g. through individual training programs, workshops, or participation in trade fairs and conferences.
#compensationpackage: Receive an attractive compensation package and a company pension plan with a 20% employer contribution.
#wunderoffice: Work from our office in Paris or our brand new office in Berlin (Hackescher Markt), with ergonomically equipped workstations, relaxation room, playground, roof terrace and fruit & drinks on us.
#stateoftheart: MacBook, monitor, keyboard, mouse - you're fully equipped, even in the home office.
#welovetohavefun: Celebrate with us at our annual summer or winter party, and regular after-work gatherings, and power up in our office with yoga, table soccer, table tennis, or in our gym.
#morebenefits: A special discounted membership at Urban Sports Club? Decent discounts at FutureBens? A BVG company ticket? Here you go!
*We at Wunderflats value the diversity of our team and stand for equal opportunity and non-discrimination. We respect all differences from person to person, visible or not.