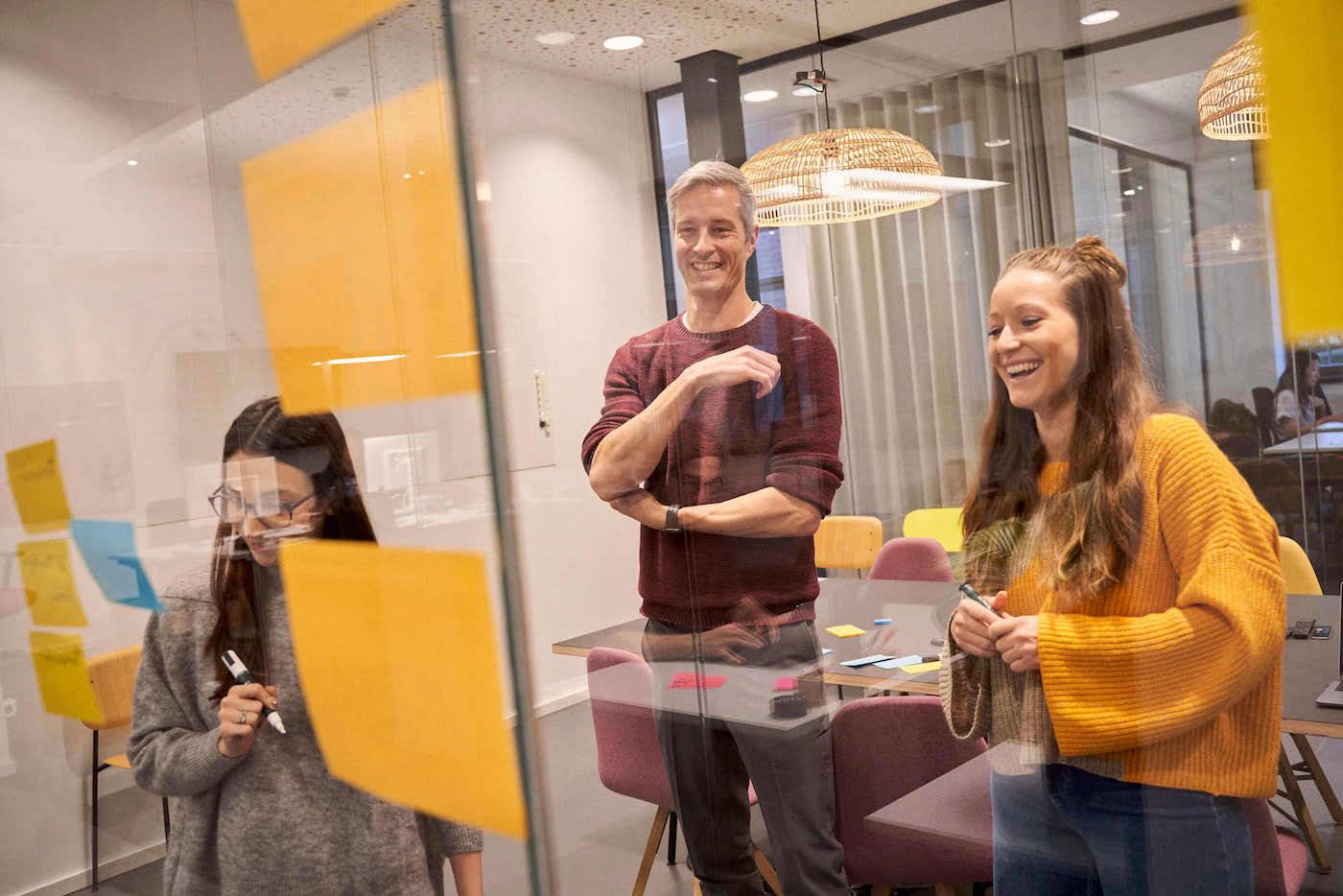 About the team
We are a small team of two Office Managers (Berlin Office/ Hamburg Office) and are MOIA's Points of Contact for employees, management and externals as well as providers of solutions to problems nobody anticipated yet. We enjoy a laugh together and get stuff done at the same time. In our team you are welcome as you are.
The role and your impact at MOIA
Being the first person to contact if problems appear in the office
Keep an eye on the kitchen area (checking drinks, empty dishwasher, take care of coffee machine etc.)
Being hands-on, you sometimes will get your hands dirty
Organization of events and your daily work-life
Order and organization of catering, drinks, food etc.
Clearance of deliveries sometimes also carrying of loads
Some small administrative tasks
Creating a place where people feel comfortable
Job responsibilities and detailed projects will be determined based on your educational background, interests and skills.
What will help you to fulfill your role
Currently enrolled in a full-time Bachelor's or Master's program

You have a thing for organization
You can communicate fluently in English and basic German (B1) would be a plus
You live in Hamburg, because your job will mainly take place onsite
Enjoy interaction with people
You have a service mindset and like to be hands-on and jumping in where help is needed
Restaurant or hospitality experience is a plus
We encourage you to apply even if your profile does not meet all the requirements for the role. We embrace individual growth at MOIA.
Student Community
We are diverse group of mostly students, who are curious, motivated and always eager to learn new things. We are a community of aprx. 20 people, living in Hamburg and Berlin. We get together once per quarter to discuss different topics like sharing projects from our daily work or just for a coffee chat.
As a Working Student, you will be working on challenging projects with high impact. You work together with your team, who will help you to identify project goals, while also inspiring you, mentoring you and supporting your professional development.
We are looking forward to welcome you in our community.
In case you have questions regarding your application, you can approach the recruiter Steffi directly.
Our Benefits in a nutshell
Flexible working hours on the basis of 20h/week

Exciting insights into a dynamic and fast- growing company

Growth & learning opportunities from a diverse skilled-team

Opportunity to take over responsibility and work on projects

Mental health trainings and consultation

Macbook & iPhone

Discount on MOIA rides

Dog friendly Office only HH
Be who you are!
We are a member of Charta der Vielfalt and are actively working on creating a workplace that promotes and values diversity in age, gender identity, race, sexual orientation, physical or cognitive ability, and ethnicity. At MOIA we embrace a culture, where people feel accepted, respected, valued, appreciated, and included.
We offer unconscious bias training regularly for all our employees. Also, we are working on making our hiring process as inclusive as possible, such as ensuring a diverse hiring panel. To reinforce an unbiased screening process, we kindly ask you not to include any photograph in your application.
Our Future Work model
Since we love to collaborate, it is clear to us that we don't want to become a fully remote company, but we also don't need to spend every day of the week in the office to do a great job.
Our current hybrid work approach focuses on adapting to different needs, including increased flexibility that works best for the teams and the individuals with as much self-determination as possible.
Get more insights on how we work on our blog or follow us on Twitter to find out more about our hiring process.
Who we are
At MOIA GmbH, our team of more than 250 employees develops the technical products for our on-demand ridepooling service in the form of an end-to-end integrated product, from hub, fleet, and driver management to passenger and B2B solutions. At the same time, we want to make the vision of an autonomously driving mobility service a reality and plan to bring the first autonomous MOIA vehicle to the streets by 2025.
At our offices in Berlin and Hamburg, international teams of developers, engineers, designers, and strategists work on a shared mission. As a tech company, more than half of our employees are developers. We pursue value-driven development based on our product values of comfort, reliability, safety, and privacy.
We aspire to be a leading company in the fields of rethinking mobility and improving urban transportation by making it more relaxed, more affordable and an entirely positive experience for everyone.
MOIA gets things moving. On a shared journey – towards an easier, smarter, and more meaningful future.